Emma Watson graces the cover of Vogue for the July Issue in the latest edition of Celebrity covers. Very dark, very chic, very metallic. Very non-July and perfect for the cover.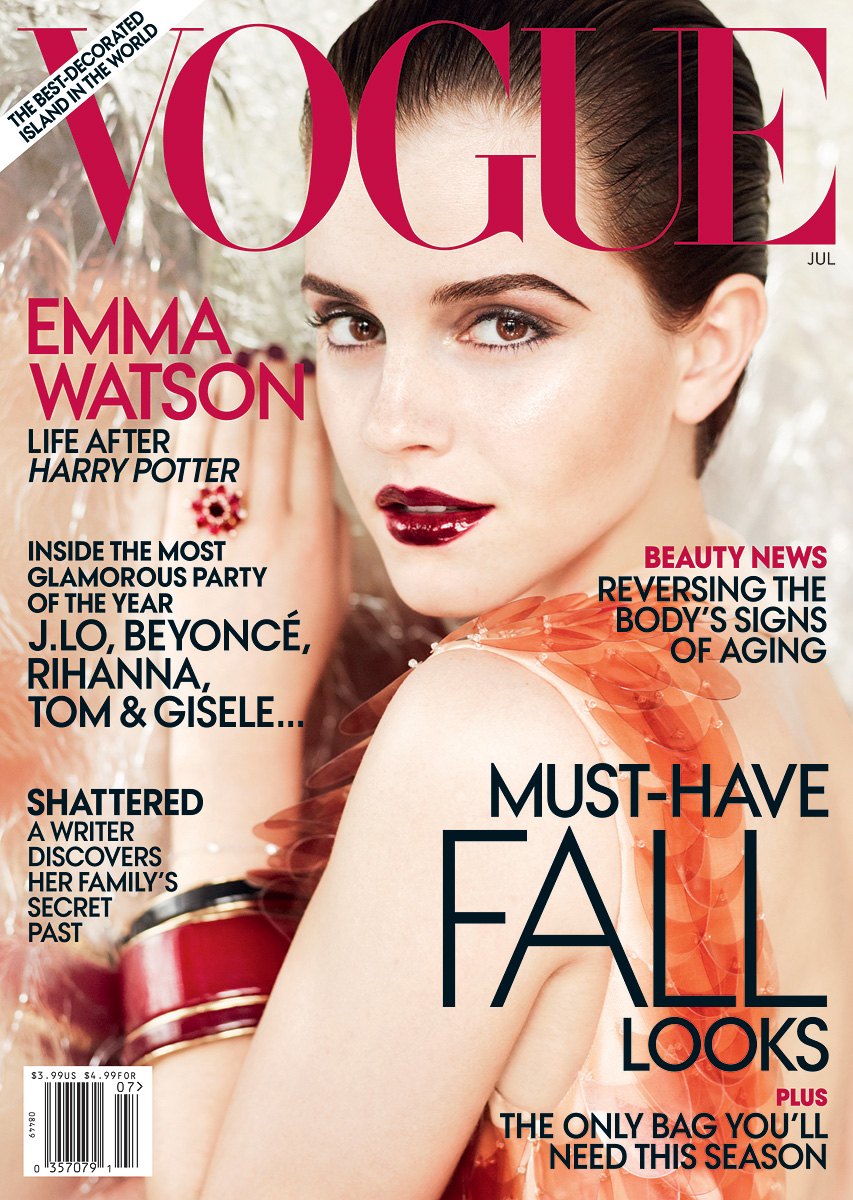 I must say, Ms.Wintour and her team have been on a winning streak with these Celeb covers! Emma is a great addition.
Check out her editorial shoot after the break.